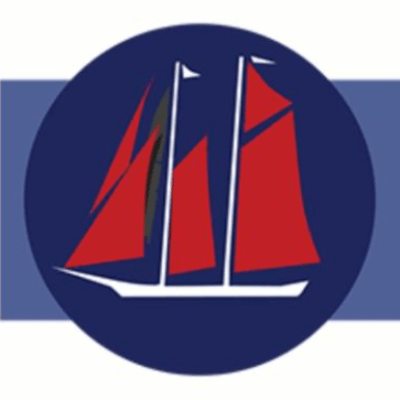 Windjammer Days Festival
June 24 to June 09

Every year we have people from all over the world join us at the Kennebec Inn Bed and Breakfast for this unforgettable Coastal Maine experience. If you've never seen it before, we strongly encourage you check it out as you'll see beautiful windjammers sail into Boothbay Harbor, including a motley gang of pirates that will defend Boothbay Harbor against the British invasion reminiscent of the War of 1812. Enjoy sailboat races, a golf tournament, a unique antique boat parade, a lively street parade, incredible fireworks over the harbor on Wednesday evening, creative kids programs and games, free concerts, and an artist's alley and craft show and the 35th Annual Rocky Coast Road Race...the list goes on. You have to check it out!
Come stay with us and make the short drive to Boothbay on the days you want, or for the activities that interest you the most. If you're coming for the entire week, please call us to see about our special rates just for this event.
For more details, check out the official Windjammer Days website by clicking here.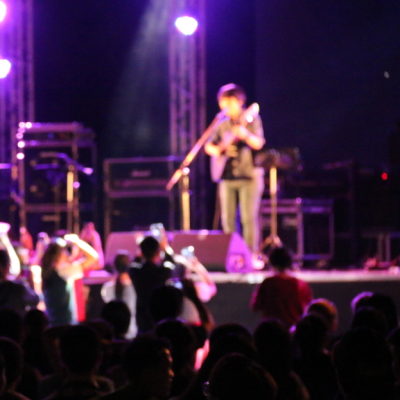 Bowdoin Music Festival
Each summer, the Bowdoin International Music Festival brings renowned artist instructors, performers, soloists, and gifted pre-professional classical musicians from around the world to beautiful Bowdoin College in Brunswick, Maine for six weeks of intensive chamber music study, collaboration, and performance. This year marks the 52nd Anniversary.
Each year, more than 250 participants join their Summer Study program and approximately 60 artist-instructors come from all over the world to take part in the Festival. Participants and instructors are all among the most advanced and highly regarded musicians from the world's top conservatories, performing groups, and concert halls.
Audiences from Maine, New England, New York, the United States, and abroad attend the Festival. 15,000 people come to more than 90 concerts and events every year. Come join them!
For complete details and concert schedules, please visit Bowdoin International Music Festval's official website by clicking here.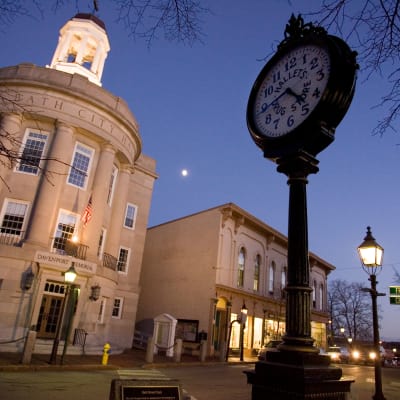 Bath Heritage Days Annual Celebration
Maine's Best 4th of July Event
Maine's "Cool Little City" is known for throwing the best 4th of July party in Maine! Come join us for the 43rd Annual Bath Heritage Days from June 30 through July 4. In addition to all the other great things to see and do in and around Bath Maine, the list below highlights many of the major activities to enjoy as part of the festival…
Carnival – Dozens of rides, games of skill and popular food vendors
Parade – Maine's largest featuring over 100 entries in all categories
Boat Parade – Featuring dozens of yachts on the Kennebec
Fireworks – Fantastic display of pyrotechnics on the waterfront
Crafts Show – A two day juried event with over 50 vendors
Art in the Park – Over 30 Artists from all over New England
Chili Chowder Fest – A local competition between some of the area's finest restaurants
Fireman's Muster – This event pits teams from 5 states with antique fire pump rigs
Tug-of-War Competition – On the waterfront
Fun Run – Not nearly as grueling as the triathlon
Front Street Shuffle – Over 125 antique cars line the streets
Outdoor Concerts – Including local and nationally known acts held on two stages
Book Sale – Great deals at the Friends of the Patten Free Library annual event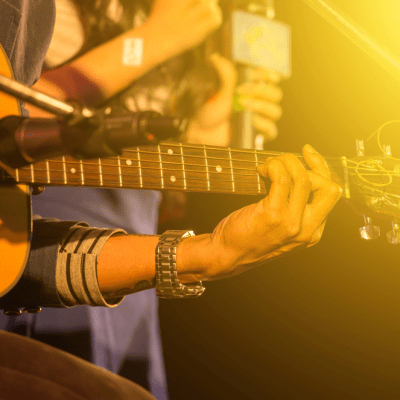 North Atlantic Blues Festival
July 14th and 15th
The North Atlantic Blues Festival is an annual two-day blues music festival that since 1994 has brought national blues performers to the Midcoast region. This festival is considered one of the most prestigious on the East Coast. Held at the beautiful Public Landing in Rockland Maine, enjoy a picturesque back drop while listening to some of the top names in blues music. In addition to all day live entertainment, the festival has vendors selling a wide array of food, drinks and crafts.
For more information and tickets, check out the official site by clicking here.
*All images are property of North Atlantic Blues Festival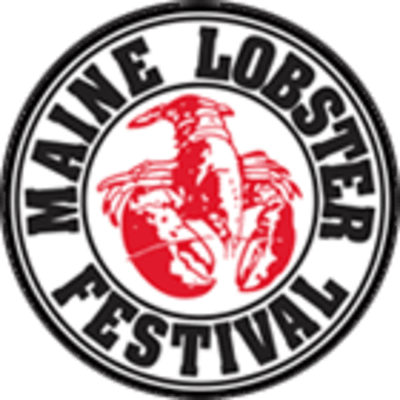 Maine Lobster Festival
Five Days of Feasting and Fun on the Fabulous Coast of Maine!"
What do you get...
...when you mix nine tents, the world's greatest lobster cooker, a sea goddess, a big parade, top notch entertainment, an international crate race, fine art, talented crafts people and vendors, US Navy ship tours, all you can eat pancakes, free shuttle service, US Coast Guard Station tours, professional and amateur cooking contests, marine heritage, road races, kids events, over 20,000 pounds of lobster, PLUS over 1,000 volunteers and a group of dedicated directors?
THE MAINE LOBSTER FESTIVAL!
Like during many other major celebrations, the Inn fills up quick during this time of year, in fact, many nights are already sold out during this festival. Please don't hesitate to call us though, we'll see if we can work something out or at least point you in the right direction
*All images are property of Maine Lobster Festival