On the Water in Midcoast Maine
Whether you want to get wet or you'd prefer a dryer experience, say with a cocktail on the deck of a tour boat, visitors to Bath, Maine have ample opportunity to enjoy a number of fun and/or educational water-based experiences. From touring down the Kennebec River to sport-fishing in the Atlantic Ocean, guests at the Kennebec Inn Bed and Breakfast will be at the forefront of wet-and-wild fun.
Kennebec River Boat Tours in Bath, Maine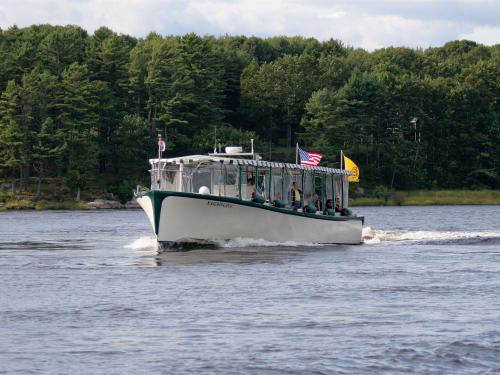 Getting better acquainted with the Kennebec River is as easy as a leisurely trip aboard one of Bath's Maritime Boat Tours. Set sail on either a public or private tour and learn about the area's rich heritage while taking in historical sites, such as the Kennebec Range Lights and Doubling Point, and sighting the region's breathtaking natural beauty. Maine Maritime Museum, Long Reach Cruises and CAP'n FISH'S boat tours all offer great river cruising opportunities.
Sea Kayaking Exploration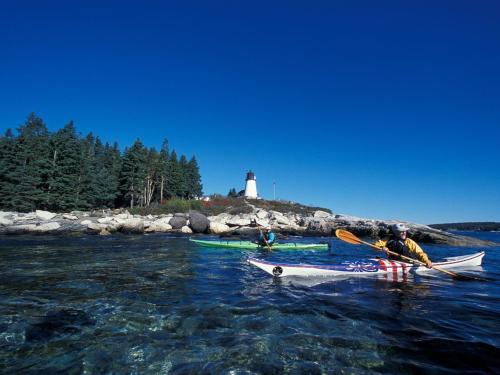 Those with an affinity for open water will certainly want to get up close and personal with Seaspray Kayaking. Located just minutes from the Inn in West Bath, Seaspray is located in the protected tidal inlet of the New Meadows River and provides a seemingly endless number of options for the kayaking enthusiast, including solo and multiple-person kayaks, fishing kayaks and paddleboards. The organization also offers a number of instructional courses that will benefit kayakers of all level of expertise.
Charter Boat Fishing on the Kennebec River and beyond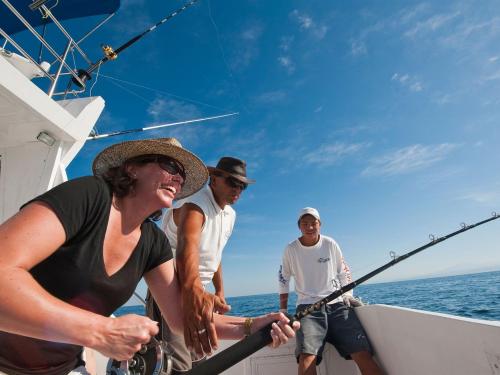 Whether you're hoping to fish to feast or simply for sport, anglers will be delighted by the possibilities that await them in rivers and harbors near Bath. Cod, Haddock, Striped Bass and various types of Trout are common to the Kennebec, and there are a number of charter services near the Inn that will let you get up close and personal with all the area's resident fish. Two of the most notable charters include Fish'n'Trips Charters and Kennebec River Fishing Charters.
Sailing in Beautiful Midcoast Maine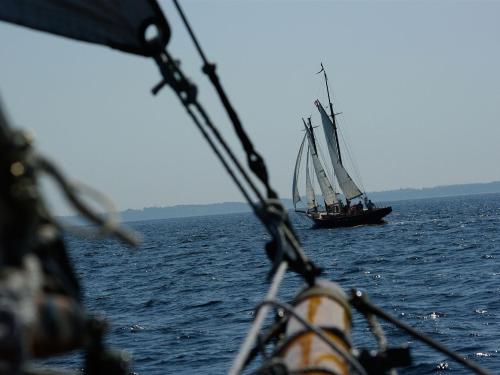 Whether it's active sailing where you're part of the crew sheeting the mainsail in tight in preparation for a bold tack, or simply relaxing on the vessel with a cocktail and light breeze during an early evening sail, the Midcoast region has every option covered. Many local charters and cruises have a range of trips that allow you to spend just a few hours, or an entire afternoon on our beautiful water.
Lobster Boat Tours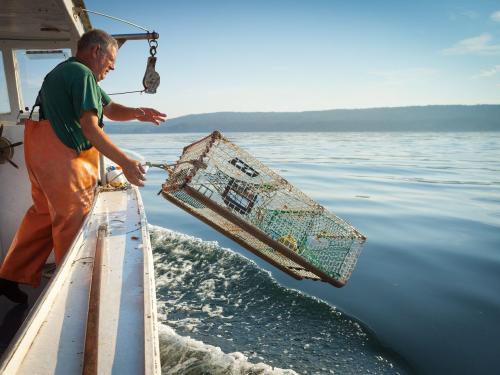 Nothing is more representative of the state of Maine than lobster. While sinking your teeth into the native delicacy is pretty much required dining, those who prefer to work for their meal will want to check out a lobster-harvesting tour run by Westwind Lobster Tours. Located just 25 minutes from the Inn in nearby Harpswell, guests will set sail on Casco Bay and learn all about lobster, lobstering's history and technologies.